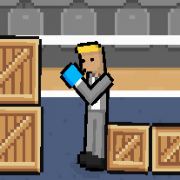 Game Description: A funny game where you'll box against a variety of opponents in a very random style. Move and try to knock out your opponents as fast as you can.
Controls: Use Mouse to make selections. Follow In-Game Controls.
Platform Information: HTML5. Play Boxing Random Online through your PC or mobile web browser.